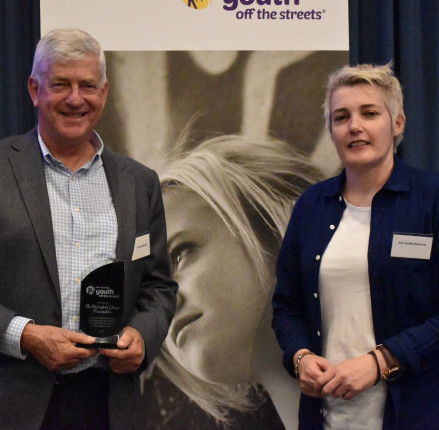 Supporting our community: Hunter Valley Outreach 10 Year Anniversary
On Wednesday 30 October, representatives of the Bloomfield Group Foundation proudly attended the Youth Off the Streets Hunter Valley Outreach 10 year anniversary lunch.
Over the 10 years the celebration marked, the Outreach program in the Hunter Valley has facilitated over 1,500 activities for young people and supported 4,000 clients through help with school, employment and individual advocacy. The outreach model helps marginalised young people in disadvantaged communities make positive changes in their lives for a brighter future.
Ranna Peera, Director of Outreach Services at Youth Off The Streets said "The provision of these services has been made possible through the support of many community and corporate partners particularly our longest term corporate supporter, the Bloomfield Group Foundation who have been part of our program since the beginning of our journey in the Hunter Region."
The Bloomfield Group Foundation was established in 2006 to support and benefit local people through funding Hunter Valley community based programs and projects.
For more information about Youth Off The Streets in the Hunter Valley visit: https://youthoffthestreets.com...
*Image: Lex Lutherborrow, Deputy CEO & Director Sydney Homeless Services at Youth Off The Streets& John Richards, Chairman of the Bloomfield Group Foundation.