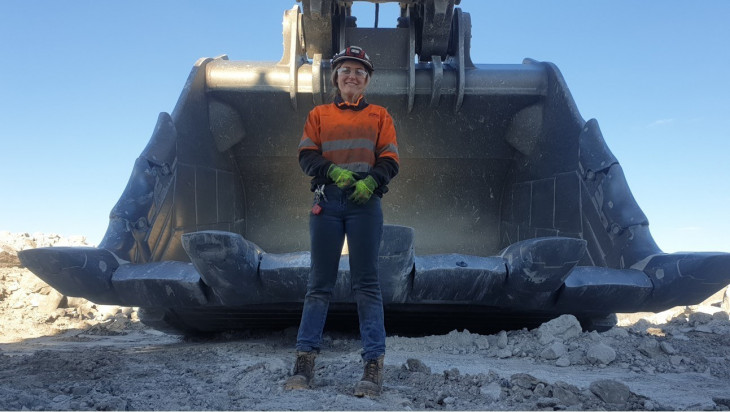 Hannah Berthold Wins NSW Woman in Mining Outstanding Trade, Operator or Technician Award
Hannah Berthold, Machinist/Fitter/Plant Mechanic at The Bloomfield Group (TBG), has been announced as the winner of the NSW Woman in Mining Outstanding Trade, Operator or Technician Award.
The NSW Women in Mining Awards recognise and celebrate the contributions and achievements of women and gender diversity champions across the minerals industry.
Hannah was the first female to complete an apprenticeship in the Bloomfield Group & Kings Engineering program and paved the way for other females to follow.
She completed her apprenticeship despite considerable physical hardship after a motorcycle accident in her second year, which saw her hospitalised for nine months. Hannah's resilience saw her not only complete her initial apprenticeship to become a 1st class machinist but go on to become a qualified fitter and plant mechanic.
Brett Lewis, CEO of The Bloomfield Group, congratulated Hannah on the award, recognising her resilience and dedication to ongoing learning and development.
"Hannah's determination to recover from her motorbike accident and go on to become a role model for others to follow makes her truly deserving of this recognition," Mr Lewis said.
On winning the award, Hannah thanked those who supported her recovery and who helped her build an amazing career.
"I'd like to thank my wonderful family, friends and colleagues who helped me to not only complete my apprenticeship, something after my accident I thought might not be possible, but to build a great career as a multi-skilled tradesperson," Hannah said.