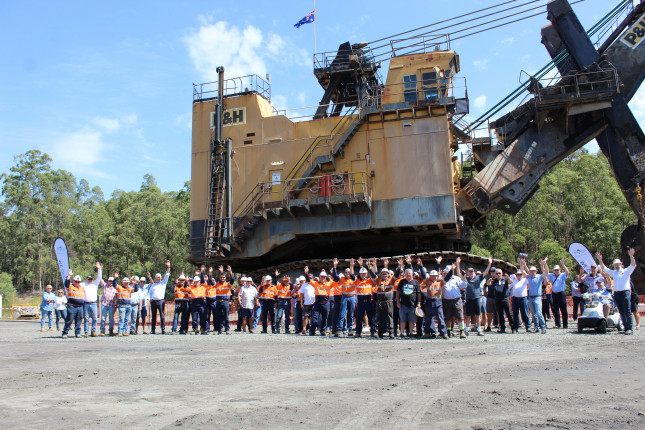 Bloomfield farewells the P&H 5700
On Friday the 8th of March 2019, crews from Bloomfield Open Cut, Rix's Creek Mine, Four Mile and Kings Engineering joined with the many retirees from The Bloomfield Group who'd spent countless hours on the P&H 5700 to give the great shovel the send-off it deserved.
Transported from the Port of Newcastle and assembled by Bloomfield employees in 1981, the P&H 5700 Shovel was one of only a handful ever made. It was the last of its kind in operation, and until late last year it was a pillar of Bloomfield's operations.
As well as launching its new company values focussed on care and delivery, Bloomfield recently redefined its company vision to state the importance of respecting their proud history as they shape their future. The day was proof they are doing just that. More than 50 retirees travelled from as far away as Townsville to share stories with their younger counterparts, show off the one of a kind 5700 belt buckles issued in 1981, see the shovel for perhaps the last time and enjoy a great meal together.