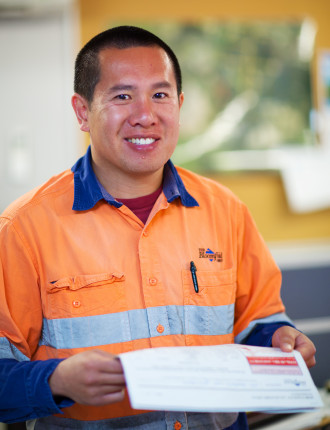 Bloomfield launches 2020/21 Vacation Work Program
The Bloomfield Group's Vacation Work Program has opened for expressions of interest, offering local tertiary students the opportunity supplement their studies by completing paid work experience with the local mining and engineering company.
Interest is being sought from human resources or safety & health students and those studying mechanical engineering, electrical engineering and mining engineering.
The launch of the 2020/21 vacation work program comes after Bloomfield received almost 1,200 applications for the seven roles on offer in its 2021 Apprenticeship Training Program, and over 2,700 applications for its three Rix's Creek Mine operator traineeships.
Renata Roberts, Chief Corporate Services Officer for The Bloomfield Group, said the programs formed part of a longstanding commitment to developing the next generation of leaders.
"We have a proud tradition of supporting education across a number of pathways and I'm always delighted to see our programs support local people in achieving their goals," Renata said.