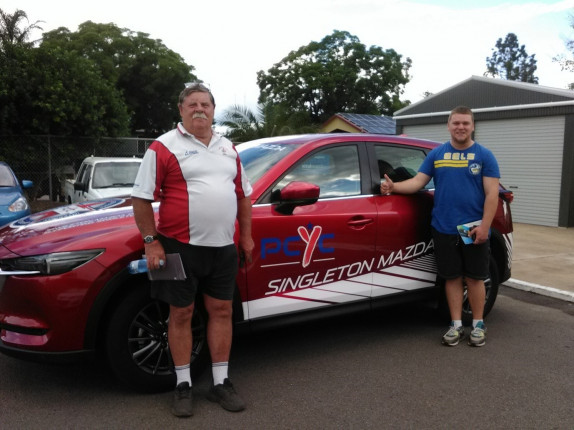 Singleton PCYC - DRIVE program – helping Singleton young people get their Drivers Licence
The Bloomfield Group Foundation recently donated funds to Singleton Police Citizens Youth Club (PCYC) for their DRIVE program – a driving mentor program connecting young people who have difficulty obtaining their required learner driver hours with trained community volunteers who have the time to spend supervising learner drivers.
Singleton PCYC Club manager, David Andrews, said "DRIVE is a life-changing program that puts young people from Singleton in the driver's seat. The DRIVE program is a partnership between Singleton PCYC, Singleton Mazda, the Bloomfield Group Foundation, and Singleton Council that trains driving mentors to then teach young people who would otherwise be unable to tally the hours necessary to get their P plates."
"Young people can experience barriers to obtaining their licence, including access to a car, the ability to accumulate 120 supervised learner hours, and the lack of suitable supervisor drivers. This free program removes some of those barriers and allows young people in the Singleton area to achieve their drivers licence and the freedom and access to work opportunities that come with it."
Bloomfield sends huge thanks to the PCYC driving mentors (local community volunteers) who give of their time to supervise and help these young people reach their 120 hours driving experience goal and obtain their Provisional Driver Licence.
Photo supplied: Singleton PCYC – DRIVE program mentor (Peter) and DRIVE program participant