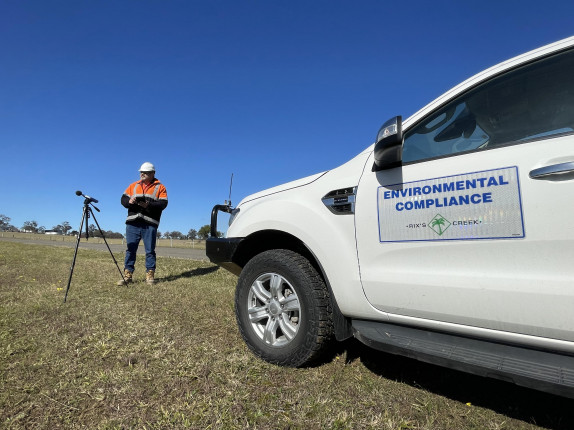 Proactive noise management at Rix's Creek Mine Highly Commended
The Environmental Team at Rix's Creek Mine has been highly commended in the NSW Mining Health, Safety Environment and Community (HSEC) Awards, winning third place in the environment excellence awards category.
The HSEC awards showcase the mining industry's great examples of excellence, innovation and leading practice in health programs and safety performance, environmental management and community engagement.
The entry - Rix's Creek Mine proactive and real-time noise monitoring in a complex noise environment – was highly commended by the judges.
To manage a highly complex noise environment, the team has pioneered a proactive noise management framework that combines boots on the ground with the latest science of real-time monitoring.
The framework includes systems for predicting where noise is likely to be intensified both within the mine and in the community. Rix's Creek environmental officers, who have undertaken a specially designed noise monitoring competency, are stationed in the community each evening and night time periods where noise is predicted to be intensified and provide real time feedback to the site in order for mitigating actions to be taken if required.
Brendon Clements, Operations Manager at Rix's Creek Mine congratulated the team on the award.
"Rix's Creek Mine is the closest mine to Singleton and we make every effort to minimise our impact on our community.
Through the pre-emptive modelling to check compliance with noise limits and working with the operations team to make real-time operational adjustments, the framework has supported the operation to reduce noise complaints and has helped maintain Rix's Creek's place as a good neighbour," Mr Clements said