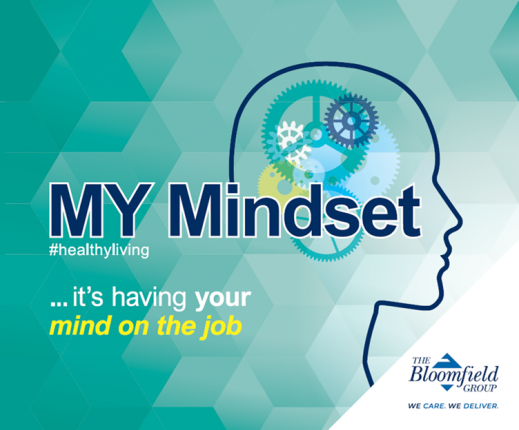 Mental Health Program Wins Industry Award
A Bloomfield Group mental health program has been announced as the winner in the Health Excellence category at the NSW Mining Health, Safety Environment and Community (HSEC) Awards.
The HSEC awards showcase the mining industry's great examples of excellence, innovation and leading practice in health programs and safety performance, environmental management and community engagement.
Called MY Mindset, the mental health program commenced with the adoption of the well-known model of a periodic physical medical.
However, instead of a check predominantly focused on physical health, a MY Mindset bus visited every site and gave every employee the opportunity of a 20-minute one-on-one dedicated mental health awareness session with a member of the Bloomfield Employee Assistance Program (EAP) team. 96% of the workforce participated.
Renata Roberts, Chief Corporate Services Officer of the Bloomfield Group, said the program came from research in 2019 that highlighted that poor mental health and worker distraction presented a significant risk of injury.

"Mental safety is paramount in our business and we wanted to do more to breakdown the stigma associated with mental health.
The innovative approach looks to break down potential barriers between a person in need and the professionals that may provide help. The aim is to facilitate the first step and increase the likelihood of workers accessing mental health support when they need it.
What was once a taboo topic was being spoken about and we were able to put mental health on top of the agenda," Ms Roberts said.
The successful program resulted in a 54% increase in the level of uptake of the Bloomfield Group's Employee Assistance Program to employees and their families.