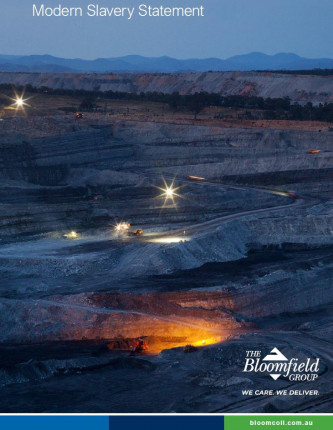 Modern Slavery Statement
At The Bloomfield Group, we deliver with integrity. We believe that all people involved in our operations and supply chain should be free from modern slavery.
Our first Modern Slavery Statement, which sets out the process and actions we have taken to assess and address risks of modern slavery practices in our operations and supply chains, is available on our website under our Operations, Delivering with Integrity tab.