Our Apprenticeship Program has been creating careers for over 40 years, all under the careful guidance and support of supervisors and a dedicated, full-time Apprentice and Training Coordinator.
The Apprenticeship Program includes study at TAFE or The Westrac Institute, and on the job training.

The Bloomfield Group will typically advertise apprenticeships around June of each year.
Download our 2023 Apprentice Recruitment Intake Brochure for more information.
Your Trade
Plant Mechanic Apprenticeship: a Plant Mechanic apprentice will gain experience in motor rebuilds, gearbox and torque converter repair, various component replacements as well as have an opportunity to perform scheduled servicing on earthmoving equipment. They will have the opportunity to work on mining equipment such as Caterpillar Loaders, Dozers, Graders, Trucks as well as Liebherr and Hitachi Excavators and tunnelling
equipment such as road headers.
Fitting Apprenticeship: the Fitter apprentice will gain similar experience to that of a Plant Mechanic with a focus on producing and fitting parts for hydraulic equipment. The Fitter will become familiar with lathes and milling machines.
Machining Apprenticeship: the Machinist apprentice will develop skills and experience in the manufacture of components from one off specialty parts through to batch component runs. The Machinist will become familiar in the use of lathes, milling machines and CNC machine centres.
Electrical Apprenticeship: throughout the Group there is a wide variety of electrical work for apprentices from low voltage DC systems through to High Voltage AC switching and maintenance. An Electrical apprentice will gain experience in domestic wiring right through to the latest Programmable Logic Controller systems.

Boilermaker Apprenticeship: our boilermaker apprentices will learn to perform a wide variety of work. This includes new fabrication through to repair and maintenance of mobile equipment as well as fixed plant such as Coal Handling facilities. The work is carried out in our workshops or at customer sites and could include the repair of shuttle cars, miners, dump trucks, loaders and excavators and much more.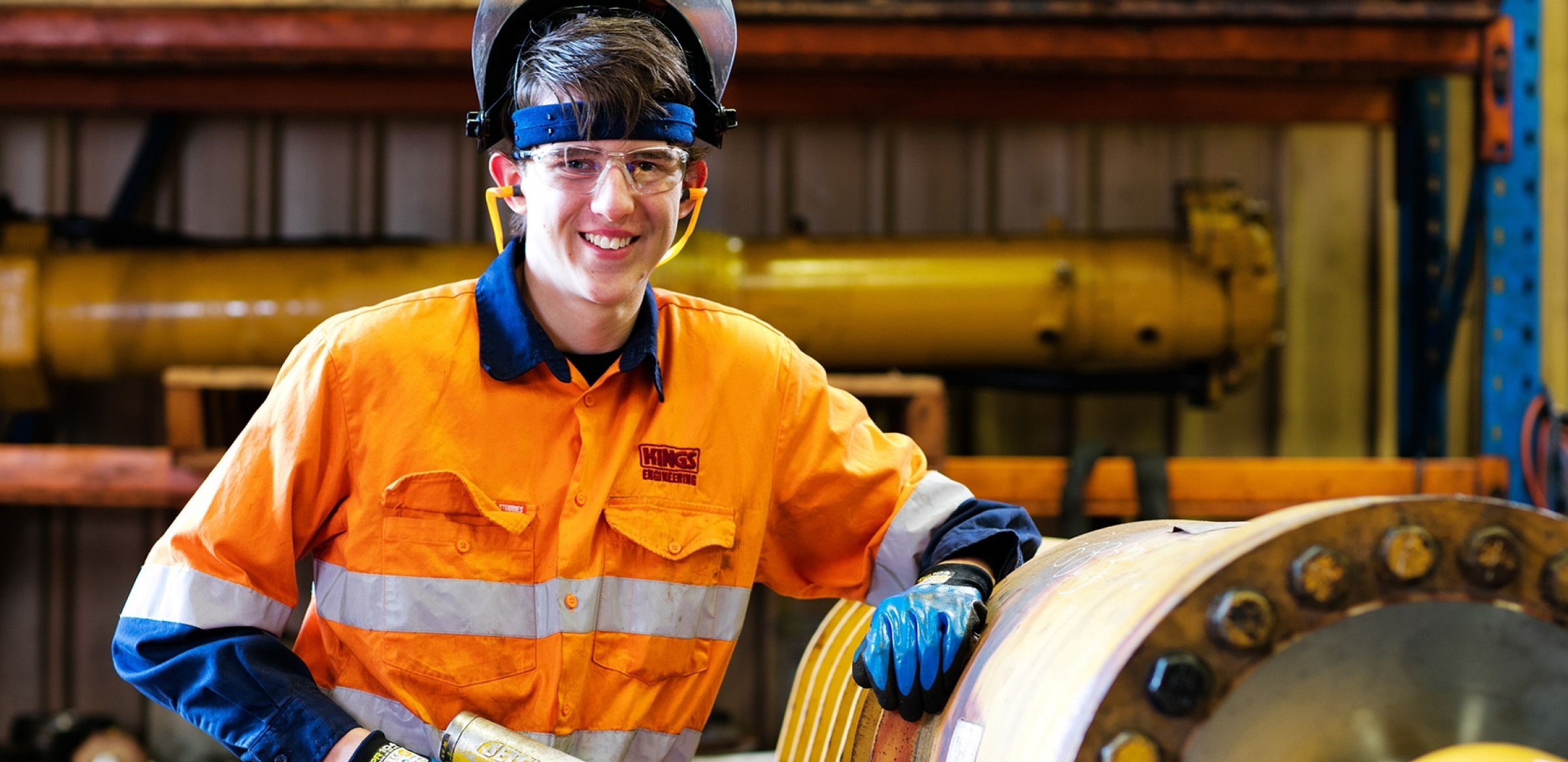 Work Experience
In addition to the post-school apprenticeship program we offer a Work Experience Program designed for school students. Interested students should send a cover letter introducing themselves, stating the trade that they are interested in and why they would like to enter this trade.
To help coordinate work experience with the school's schedule and requirements, applicants are required to provide the name and contact details of their school's Careers Advisor or equivalent.
Please send this information to apprenticeships@bloomcoll.com.au.